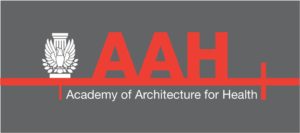 AIACV AAH Committee
AIA Central Valley's local AAH Committee meets regularly to plan tours, seminars, panel discussions and to discuss issues of importance in our community.  Due to their proximity in Sacramento, we are pleased to have OSHPD representation on our Committee, and to have a representative attending Hospital Building Safety Board (HBSB) meetings.
The AAH Committee meets on the 3rd Tuesday of the month, 12pm. In partnership with OSHPD, there will by a short presentation by OSHPD to start, giving YOU the opportunity to connect directly with OSHPD staff and discuss important issues in person. Topic varies monthly, come to a meeting to suggest a subject you'd like to hear about!
To keep up to date with AIACV AAH events, subscribe to our AAH Newsletter at http://eepurl.com/dADMcL
To join our committee correspondence (AAH news, meetings, updates) on Basecamp, email info@aiacv.org
For more info and to get involved with AAH, contact our Committee Chair, Teresa Endres, AIA, EDAC: tendres@wearetaylor.com
Upcoming Events
There are no upcoming events at this time.
Past AIACV AAH Committee Events
Committee Contributor Articles

About the Academy
AAH Mission: The AIA Academy of Architecture for Health (AAH) provides knowledge which supports the design of healthy environments by creating education and networking opportunities for members of – and those touched by – the healthcare architectural profession.
AAH Vision: Together, we will improve the world by serving as the authoritative voice for the design of healthy environments, leading the way to effective future practice, and advocating with those who share our goals.
Learn more: https://network.aia.org/academyofarchitectureforhealth/home
Resources
AAH Webinars: https://vimeo.com/channels/1248268
Links to OSHPD FDD, PINS & CANs, forms, eServices
Links to OSHPD Hospital Building Safety Board (HBSB)
Coming soon….Links to notes from HBSB meetings, abridged and official transcripts