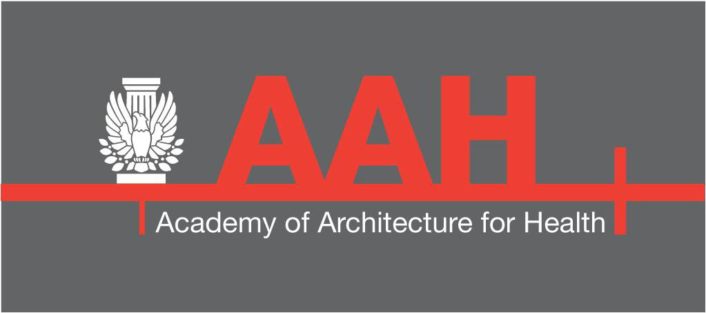 AIACV Re-Activates its Academy of Architecture for Healthcare (AAH) Committee
By:  Teresa Endres, AIA, EDAC, AAH
Project Director, Healthcare, Lionakis
The Academy of Architecture for Healthcare (AAH) committee members are excited to announce the  re-activation of the AAH committee at the AIA Central Valley (AIACV) Chapter!
As stated on the AIA National AAH webpage, the mission of the Academy of Architecture for Healthcare is "to improve both the quality of healthcare design and the design of healthy communities by developing, documenting, and disseminating knowledge; educating design practitioners and other related constituencies; advancing the practice of architecture; and affiliating and advocating with others that share these priorities." https://network.aia.org/academyofarchitectureforhealth/home
Our Central Valley chapter has identified a number of goals as we re-activate this committee. First is to bring together all healthcare design stakeholders together for education, conversation, and community.  We are fortunate to currently have among our committee members an OSHPD staff member from the Building Standards Unit, along with several expert healthcare architects that have extensive individually and combined healthcare design experience.
Participation in the AAH committee's events is not limited to members of the Central Valley Chapter of the AIA.  We invite all healthcare design stakeholders to attend our events and use our webpage and resources for engaging in all aspects of the AAH committee's mission. We aim to reach out to and serve architects, engineers, facility owners and operators, contractors, equipment and materials vendors, OSHPD staff, and local building/planning department agencies.  By providing an opportunity for all stakeholders to interact, share experiences, advance our knowledge on the current trends and code requirements of healthcare design and construction projects our committee will strive to provide a greater connection to the healthcare design community.
The AIACV AAH committee is currently planning our calendar of events and will be kicking off with a 4-hour OSHPD 3 training on November 2, 2017.  Other potential events include:
Current healthcare design trends
How evidence-based design effects the healthcare environment to improve patient outcomes
Local (AIACV) projects – Facility tour(s) of local healthcare facilities that are either in construction or recently completed construction
Information on OSHPD, code requirements, updates on OSHPD PINs & CANs
An interactive round table with local healthcare facilities
Included in the Central Valley AAH committee's resources is the national AIA AAH Knowledge Repository, which is in conjunction with the Center for Health Design.  The Center for Health Design is the research, education, and advocacy organization that administers EDAC certification (Evidence-Based Design Accreditation and Certification) of healthcare design professionals as well the administration of the Pebble Project, which "has been teaching and assisting healthcare providers to use an evidence-based design process in their healthcare capital projects." https://www.healthdesign.org/research-services/pebble-project/about-pebble-project
The Academy of Architecture for Health (AAH) is a major sponsor and contributor to this robust resource, enabling healthcare architects to perform rapid literature searches for research findings to inform their project work. 
The Knowledge Repository is a searchable database of research studies, articles, and scholarly papers hosted and maintained by the Center for Health Design. The AAH provides ongoing financial support. AAH Research Initiatives Committee members sit on its advisory team to guide its structure and content to ensure that it is developed as a significant and usable tool for architects.  It is a 'bridge' between the research community and architects and designers by providing summaries of studies in the database identifying key findings, limitations, and applicability. In addition, full citations and abstracts are included, and in many cases, the entire paper is linked to the entry. The information is searchable by topics or keywords.
Since launching in 2012, it has grown to have over 550 key point summaries. Eventually to be included are all AAH Foundation research grants, the Academy Journal archives, over 3,000 papers collected by CHD over several years, and continued annual additions as new research is created.
https://network.aia.org/academyofarchitectureforhealth/home
We look forward to providing the healthcare design stakeholders meaningful events and resources to improve both the quality of healthcare design and the design of healthy communities.  And we look forward to seeing you at all of our future events!
Please reach out to me, or the Chapter staff with any committee member with feedback, comments or ideas: teresa.endres@lionakis.com
AAH Committee Members:

Jeff Farley, AIA
Glenn Gall, AIA
Claudia Mendizabal, Assoc. AIA
Don Meyers, AIA
Teresa Endres, AIA, EDAC, AAH
Larry Yee, AIA