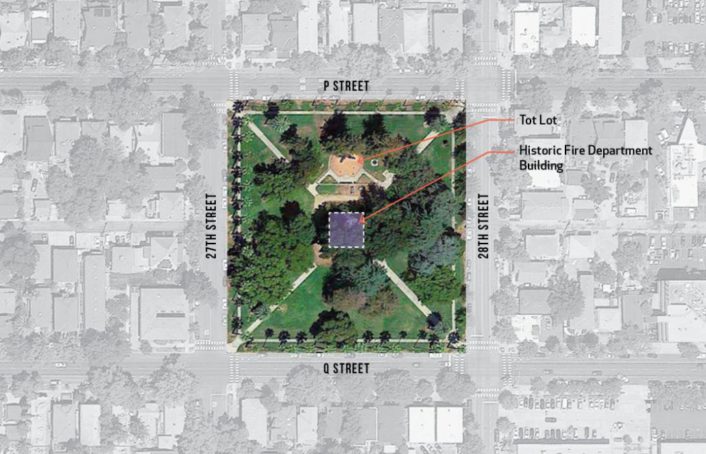 Announcing the NEW Emerging Professionals Winn Park Design Competition
by Kevin Young, Associate AIA, Competition Chair
There is a brand-new design competition in the works–developed specifically to showcase the talents of our Emerging Professional members.
The competition will run in conjunction with the AIACV's Design Award program, and its focus is to activate the historic vacant building at the center of Winn Park, on the corner of 28th and P Street.
The building and the park have recently received attention from the Midtown Association, the City of Sacramento and the community as a significantly underutilized amenity. The Chapter is excited to provide a rare opportunity for young professionals to design their own concepts for this forgotten building that will have a meaningful impact for the public, and to celebrate a piece of Sacramento's history.
Full entry details, including date, cash prize (!!), recognition, etc. will be released soon. Watch for it!