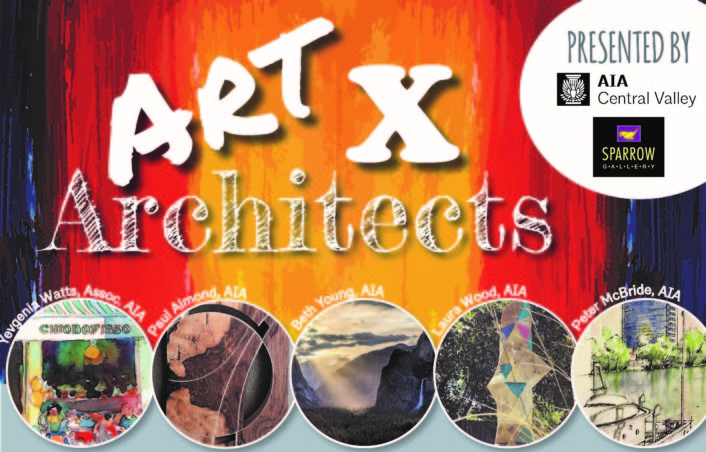 Art X Architects 2017 Featured Artists Announced!
August 12th, 6 – 9pm | Second Saturday Launch/Reception (wine + appetizers)
August 9th – September 29th | Exhibition
Sparrow Gallery, 1021 R Street, Sacramento
AIA Central Valley is excited to team up with the Sparrow Gallery of Sacramento on a special commissioned exhibition of our member's work. We are excited to share that this year's participating artists include:
Jeffery Grau, AIA
Chris Holt, AIA
Jennifer Harris, Assoc. AIA
Peter McBride, AIA
Maria Ogrydziak, AIA
Emily Potts, AIA
Saxon Sigerson, AIA
Yevgenia Watts, Assoc. AIA
Join us for the August 12th Second Saturday Launch/Reception to support and congratulate the architect / artists and their work! If you are not able to make it to the reception, come by Sparrow Gallery – the exhibit will be open to the public through September 29th.