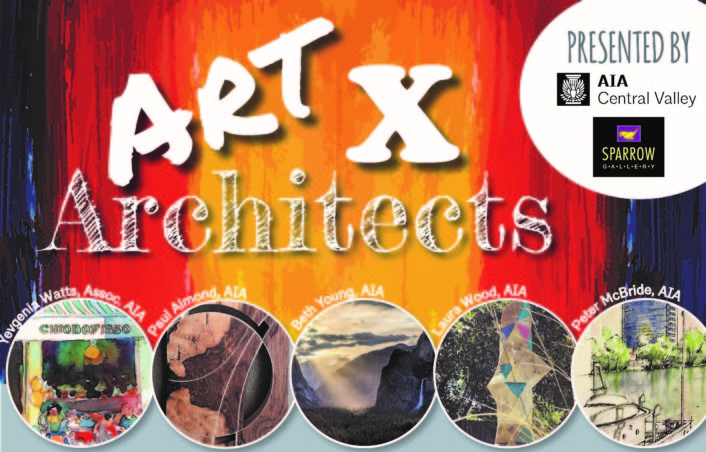 Art X Architects Exhibition 2017
AIA Central Valley is excited to team up with the Sparrow Gallery of Sacramento on a special commissioned exhibition of our member's work. AIA and Associate AIA members are encouraged to enter a variety of mediums: sculpture, acrylic, watercolor, sketch, photography, etc. A reception and the official launch of the exhibit will take place Second Saturday, August 12, 2017 at the new Sparrow Gallery location, 1021 R Street: www.sparrowgallerysacramento.com/
Members may submit up to five (5) pieces for consideration. Due to space limitations, entries will be curated by Sparrow Gallery for display. Artists will be notified if their work has been selected by July 14th.
There is no fee to enter. This is a commissioned art show, with a 50/50 split between artists and the gallery. Only current AIA and Associate AIA members may enter. Questions? Email info@aiacv.org.
Deadlines
July 7 Entry Form returned to Sparrow Gallery
July 25-29 Art delivered to Gallery (25th – 28th: 11am to 5pm, 26th: 11am to 4pm)
August 12 Official Launch & Second Saturday Reception, 6 pm – 8 pm
August 2-September 1 Art x Architects Exhibit Dates
Click here for a flyer + entry form.