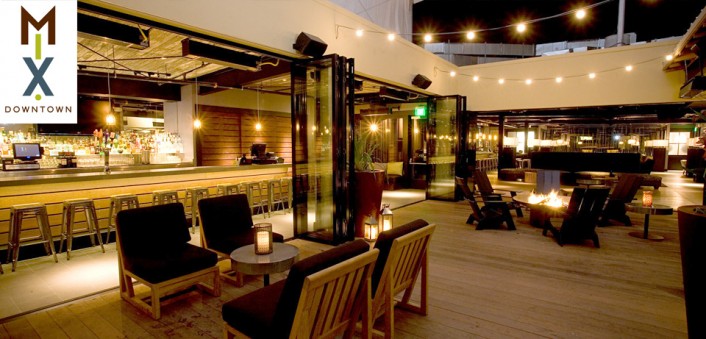 BOARD INSTALLATION AND MEMBERS & SPONSORS APPRECIATION EVENT
We're kicking off 2016 with a fabulous installation and panel discussion!
Enjoy plentiful food and hosted drinks while we formally install the 2016 Board of Directors, and recognize our Sustaining Partners and members who keep our Chapter active and relevant!
After the presentation, we're hosting an engaging panel discussion featuring four successful and divergent professionals in the Sacramento region:
Michael Heller, Heller Pacific
Andrea Lepore, Hot Italian
Kristopher Barkley, AIA, Dreyfuss & Blackford
Brian Schmitt of Schmitt Design
Each will share their process, successes, and ideas about how we can all work together to drive a thriving future and defined identity for our region. Don't miss it!
PANELISTS: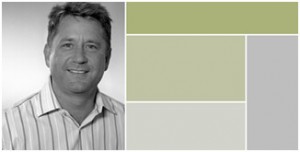 Michael Heller | Owner Heller Pacific + Co-Managing Partner LoftWorks
Mike founded Heller Pacific Inc, in 1997, a real estate development company specializing in office, retail and mixed-use development. Past award winning projects include the Marrs Building, 2600 Capitol, and Sutter Brownstones. Upcoming work includes the Tribute Building, R1 and Ice Blocks. Mike is an active community volunteer who has served as a Big Brother, a weekly volunteer at Shriner's Hospital for Children and on the Board of Directors for the Crocker Art Museum, chairing the Building Committee overseeing the design and construction of the museum's expansion. He is also actively involved with the Downtown Task Force and Midtown Business Association.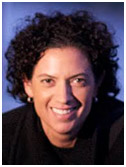 Andrea Lepore | Founder + Creative Director Hot Italian
A design and cycling-enthusiast with a business background in sports marketing, Andrea handles the branding and development strategy for HOT ITALIAN. After a decade with the NBA's Sacramento Kings, Lepore spent six years creating projects and campaigns for professional sports stars as founder of the nation's first cause-related sports marketing agency. A University of California, Davis graduate, Lepore is in the Master of Design Studies for Sustainable Design at Boston Architectural College and is a member of the Board of Trustees of The California Museum.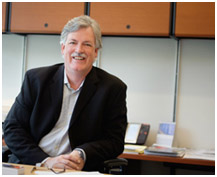 Kristopher Barkley, AIA | Partner + Design Director Dreyfuss & Blackford
Kris has a passion for design and it shows. During his 30-year career, he has been repeatedly recognized by the industry for his cutting-edge building designs, including numerous awards for the California ISO Headquarters and Operations Center in Folsom. Kris is AIACV Past President (2014) and has over 10 years of participation in AIA, including service on the AIACC Design Awards Committee. He regularly participates in the design community through activities like the "Architecture Matters: Design Forum" series – a great opportunity for architects, designers, students and others to gather and discuss good design and its importance in our community. He has also been an advisor to the Capitol Mall Design Competition, a juror for several Design Awards Programs and enjoys his ongoing involvement in the development of Architectural Design Education for Boards and Commissions. He has a Bachelor of Architecture degree from the University of Idaho.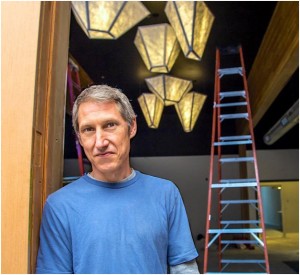 Brian Schmitt | Schmitt Design
Brian Schmitt launched Adrift Mobiles, his collection of unique, modern mobiles in 2005. A few years later, as the collection expanded beyond mobiles, Schmitt Design was established.
We have been creating unique large-scale installations since 2006, when Schmitt designed, funded and built a kinetic sculpture for Burning Man. Since then, we have designed and installed site-specific work in community colleges, health care and apartment buildings, offices, boutiques, restaurants, and residences.
Schmitt Design has been recognized by the press and notable design blogs. Our Aspect Pendants earned the 2012 Dwell on Design Award for Best Lighting and we were selected for the 2006 & 2007 HauteGREEN exhibitions, which featured sustainable products.
________________________________________________
DATE | THUR JANUARY 28, 2016
TIME | 5:30 – 8:00 PM
5:30-6:00 registration/food & drinks/social time, followed by awards ceremony, board installation and presentation
LOCATION | Mix Downtown, 1525 L St, Sacramento, CA 95814
COST | AIA Members/Significant Others $25, Non-members $35, Corporate Partners/Invited Guests/Honorees FREE

PARKING | Street Parking Available
CREDIT | AIA Members will receive 1.5 learning units for attending.
RSVP | by Monday, January 25th via http://2016installation.bpt.me
Click here for a flyer.