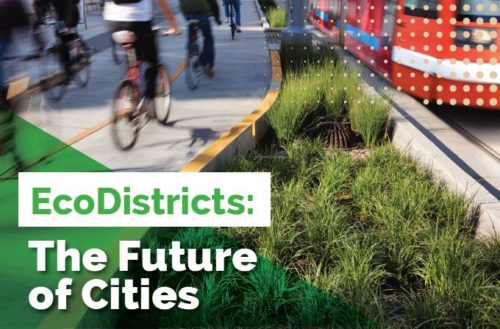 EcoDistricts: The Future of Cities
Thursday, June 15th, 2017, 5:30 – 8pm
AIA Central Valley, 1400 S Street Suite 100, Sacramento
Presented by AIACV Committee on the Environment & SMUD
To foster the vision of just, resilient and sustainable cities, from the neighborhood up, Eco Districts has created the Eco Districts Protocol: a framework for achieving people-centered, economically vibrant, planet-loving neighborhood sustainability. Launched globally in April 2016, the Protocol was developed over five years with support from 100+ global advisors and testing across 11 districts in 8 North American cities. Powered by the EcoDistricts Protocol, EcoDistricts Certified is a powerful district-scale performance framework that focuses on four core phases to drive rigorous outcomes across equity, resilience and climate protection. This seminar is an introduction to the EcoDistrict Protocol and Certification process.
About the Presenter: Eric Corey Freed As one of the leading green architects in the world, Eric is an indispensable consultant to some of the largest developers and real estate companies in the world. He advocates for a smart approach to incorporating sustainability into your portfolio, looking for opportunities and pain points first. Read more on his website: http://www.organicarchitect.com/ericcoreyfreed/
5:30PM    Registration & Refreshments
6:00PM    Presentation
7:00PM    Walk to R Street starting at ArchNexus 900 R Street
7:15PM     Discussion of R Street Neighborhood as EcoDistrict
8:00PM    Wrap Up at Ice Blocks
Register through SMUD's site here – FREE to attend!
Click here for a flyer.