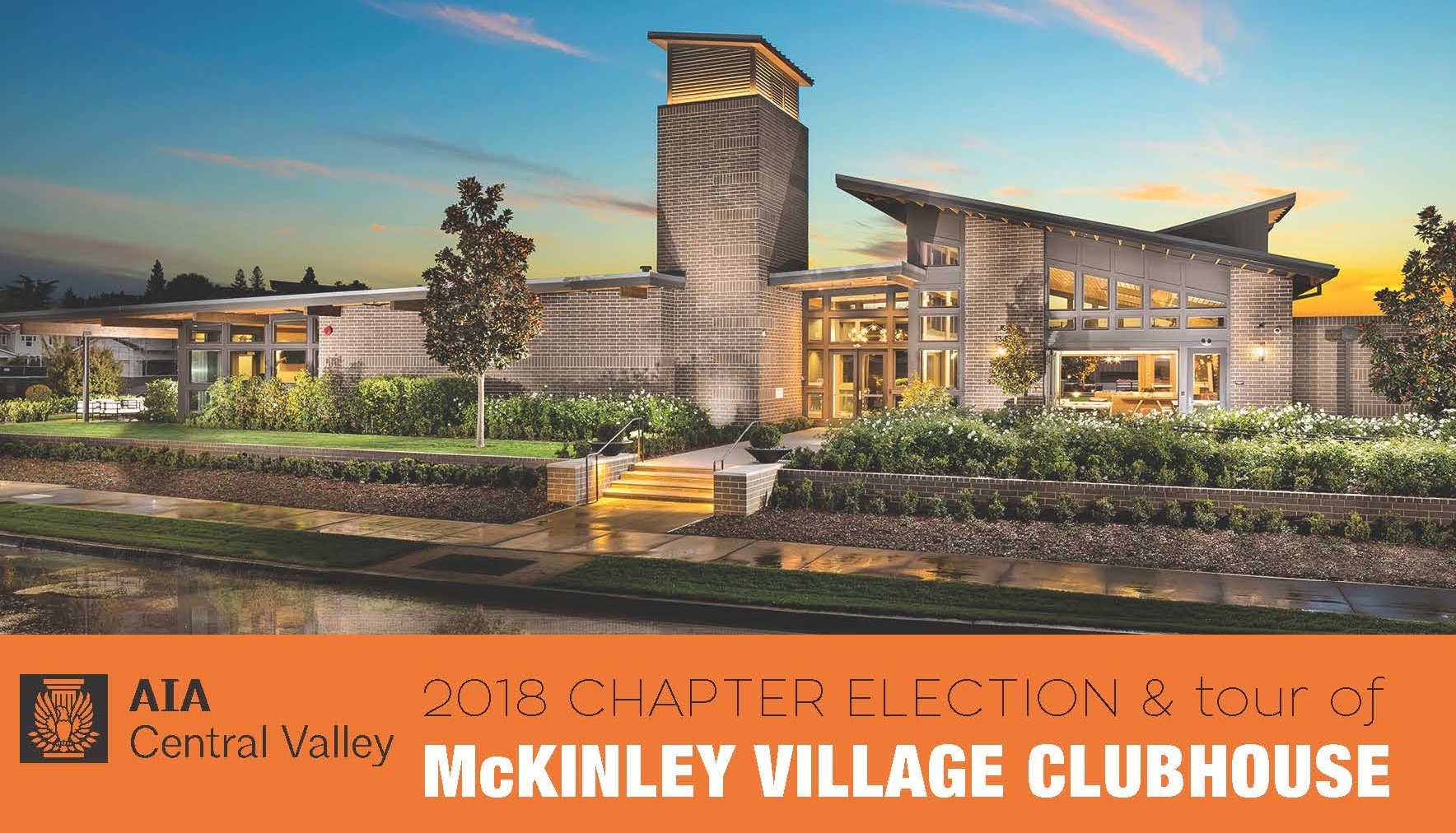 Join AIACV for a presentation of the McKinley Village Clubhouse in East Sacramento and VOTE for the 2018 Chapter Board of Directors! For a ballot, candidate statements, and voter registration, visit: http://aiacv.org/2018-aiacv-board-election/
WHEN Thursday, November 16, 2017
TIME 5:30 pm – registration/voting, 6:00 pm – presentation
WHERE McKinley Village Clubhouse, 3254 Dullanty Way, Sacramento, CA 95816
COST $10 for Members / $20 for non-members (light refreshments provided)
AIA CREDIT AIA members will recieve 1 LU
REGISTER by November 14th at: http://2018election.bpt.me
Click here for a flyer.
About the project:
Designed by Mogavero Architects, this 4,200 square foot clubhouse is the nexus and primary gathering place for the McKinley Village community, one of Sacramento's newest urban infill residential neighborhoods. Winner of 2017 NAHB's Best in American Living (BALA) award.