Experience Architecture ~ Attend this September and Be Inspired!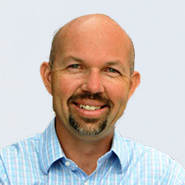 By Cody Carpino, AIA
Associate Principal, Williams + Paddon
The AIACV's Experience Architecture annual event is a fantastic opportunity to engage with the community, fellow architects, and be inspired by the design buzz of Sacramento!! I have attended many events over the last couple of years, and highly recommend members participate. Here are just a few examples of past events that stand out to me:
Bite of Design – learning about the back story of architecture marvels in Sacramento while enjoying some tasty treats and an adult beverage. Last year the Chapter toured the Empress Tavern, a brilliantly designed underground restaurant that has direct access to the Crescent Theater. The event kicked off the Bite of Design series, and was followed this February with an event at Kru Sushi. The planning committee for this year's Experience Architecture is working on a new Bite of Design. Don't miss it!
 Architecture as an Art of Form – one of my favorite places on earth is the Asilomar located in Pacific Grove, CA designed by Julia Morgan.  She was the first woman to be licensed to practice architecture in the state of California.  Awarded posthumously in 2014 as the AIA Gold Medal winner, I was delighted to learn about a home she designed in the Elmhurst neighborhood of West Sacramento. During last year's Experience Architecture, attendees were given a private tour of the home, followed by a historical presentation about Julia's life, career, and projects by AIA member and Julia enthusiast, Julia Donohu, AIA Esq.  This year's Experience Architecture will include a new program called Design|Access, that will give members and the public access to buildings across our region.  Watch for it!
Tour D' Architecture Bike Ride – the most incredible day of last year's Experience Architecture was the 9-mile bike ride around the City of Sacramento visiting many of the architecture marvels under construction or recently completed.  Tour d' architecture is a very popular event, and last year, we swarmed the streets of Sacramento with 40 or so cruisers, bicycles, and mountain bikes.  The tour concluded at the magnificent Barn hub project with beers afterward at the Sail Inn and Bike Dog. With all the development going on in Sacramento, this year's tour is going to be excellent.
It is a privilege working in Sacramento and being part of such a diverse architecture community, with an event like Experience Architecture to bring us together. This September 20-24th, make plans to participate and share the Event Guide with your family, friends and colleagues, so they can learn more about architecture and its impact.