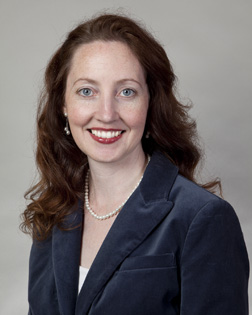 Hunting for a Legacy
By Samara Lull, AIA Central Valley Director
Assoc. Vice President, HGA
My family and I went hunting for treasure again this past weekend. The elusive Delta Dart was our prize and we had been searching high and low. Little did we know that there was one right here in Sacramento; at the Aerospace Museum of California. Even more surprising was the sheer number of aircraft at the museum.
And the hunt was on! We trekked all around and surveyed the wonders of the Voodoo, the Grasshopper, and even climbed into a Coast Guard Helicopter to get a better vantage point…all to no avail. But then, there it was, our treasure in all it's glory; the Convair F-106 Delta Dart. The Supersonic, Ultimate Interceptor used by the Air Force from the 1960's – 1980's. And this was Grandpa's plane. He worked for Convair for over 40 years in the Structures Division and was the Senior Aeronautical Engineer on the F-106. And we found it. His legacy. Or at least part of it.
My grandpa (John L. Lull) belonged to the Silent Generation or what is often called the Traditionalist Generation (pre 1946). He had a very strong work ethic, was a loyal employee and enjoyed his job. He never sought fame or glory for any of his work. Rather, his love and pride in his family were the only legacy that he really concerned himself with. These characteristics are stereotypical for members of this generation, with a few notable industry exceptions – including architecture as you may have guessed. There are many widely published articles on this topic but suffice it to say, research indicates that architects (of all generations) are more inherently concerned about what kind of impact they make on their community, their firm and/or their colleagues than individuals belonging to other industries. When architects retire and leave the workforce, they want to be remembered and have a lasting legacy that will stand the test of time. Sound familiar?
But how do you build a legacy?
There are many ways, because a legacy is most often complex, and not merely comprised of an individual contribution to a memorable project such as the Delta Dart. However, it should be noted that the journey that resulted in the fighter jet began long before my grandpa started his first structural designs. It began with an understanding of personal values which for him included patriotism, freedom, security and loyalty.  Therefore, the first step in building a legacy is to be confident in what your values are.
The second step is to work for a firm whose values are in alignment with yours. As an architect myself, I chose to work for HGA whose passion for design excellence equals my own and stands as a testament to the legacy of the firm founders. Additionally our founders inspired a strong work ethic, a genuineness, a resiliency, and a collaborative spirit that continue to be the foundation for our firm culture, over 60 years later. This resiliency and desire to enhance our community were key factors in the decision to move our office location from the suburbs to the R Street Corridor. Seemingly overnight, R Street became the city's creative urban core and HGA's adaptive/reuse of a brick electrical warehouse was designed to promote collaboration and foster creativity and innovation. Generational preferences played a part in the variety of spaces we created so that everyone feels welcome, valued and inspired to build upon the extraordinary legacy of the firm.
Another tangible way to build a legacy and ensure contributions to the architecture industry and our community are recognized is through Design Awards. This year the AIA Central Valley Chapter has issued a call for entries to its Biennial Design Awards program that is operating as part of the Experience Architecture 2017 Event and 75thAnniversary Celebration. This program offers a unique opportunity to elevate the practice of architecture in our region and promote design excellence to the public. Specifically for the entrants, it is an opportunity to build upon an existing legacy within your firm or perhaps create a new one from your core values. For more details and entry information, please visit: http://aiacv.org/exparch/
There is no question that a legacy firmly rooted in values is personal, individual and multi-faceted. It is a worthy investment that takes time to build, and can be comprised of unique characteristics, ethics and award-winning design sensibilities. Perhaps it will also include a treasure or two? Your family will undoubtedly cherish the hunt as much as the building (or fighter jet!) itself.