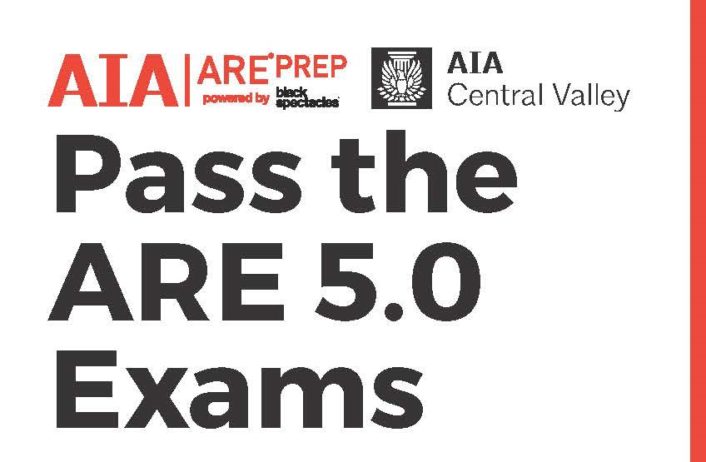 Pass the ARE 5.0 Exams with AIACV!
Gain valuable instruction, connect with local AIA architects, and meet others working toward licensure — all at an affordable price!
Session 1 kicks off February 17th.
Join a community of like-minded ARE candidates to:
View the AIA ARE Prep video tutorials as a group
Ask questions and get clarification from architects in our region
Gain full access to all 5.0 Black Spectacles videos after class and anytime during the three-month session
In 2018, we will hold three sessions throughout the year, each covering two ARE 5.0 divisions. Classes meet Saturday mornings to watch video tutorials and discuss content. Session 1 will cover Practice Management (PcM) and Project Management (PjM). Click here for a flyer with more information.
Also, we are launching the new "Lead for Licensing" program, designed to promote licensure by increasing mentorship and firm involvement. This program benefits you and your firm by providing a FREE ARE Course Registration to an ARE candidate, if an EP/Sage architect at the same firm volunteers their time to help lead one of the sessions (it's not as hard as you might think, and is extremely valuable and rewarding!) Click here for a letter with more details of how your firm can get more involved.
——————————————–
Dates: February 17th – May 12th, Saturday Mornings 8:30am – 12:30 pm
Cost: AIA Members $285, Non-Members $435
Register by completing a form and returning to info@aiacv.org by Feb 14th
Click here for a flyer with more information.