The Marriage of Sausage-Making and Indemnity for Design Professionals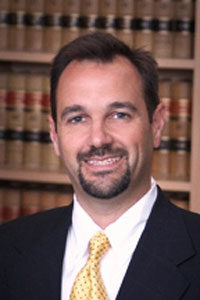 By: John Broghammer, Esq.
Allied Member: Sims, Lawrence & Arruti

On April 28, 2017, Governor Brown signed into law Senate Bill No. 496 amending California Civil Code § 2782.8 which governs indemnity clauses for design professionals.  This amendment, born of back room, sausage-making deals, is set to take effect on or after January 1, 2018, and is a substantial improvement over the state of prior statutory law and case law in California.
Before understanding the positive impact of the new statute, it is important to quickly revisit the current state of indemnity law in California prior to this amendment.  Under case law[1] and the applicable statutes (Civil Code §§ 2778 and 2782.8), a design professional's contract obligation to indemnify an owner/client automatically carried with it a full, immediate and active obligation to defend unless the defense obligation was specifically rejected in writing by the owner/client upon tender of the claim or lawsuit to the design professional.  Every indemnity clause (unfortunately) is unique, but most indemnity clauses state that a design professional shall defend, hold harmless and indemnify the owner from all claims, lawsuits and damages arising out of or related to the design professional's negligence or contractual duties.  In many instances, the design professional does not even need to be negligent in order to trigger the defense and indemnity obligation because of the broad meaning of the word "claim."  Without getting into the weeds, the mere allegation – true or not – that a design professional was negligent and/or breached its contract is a "claim."
There is generally no insurance for indemnity defense fees and costs owed to an owner and there is a risk, depending upon the language of the indemnity clause and the insurance policy, there may be no insurance for an indemnity obligation either.  This left design professionals at risk especially on public entity projects.  Help was needed.
When AB 573 (Civil Code § 2782.8) was passed in 2006, many design professionals and commentators believed § 2782.8 would provide substantial contractual indemnity protections for design professionals, but such was not the case at all.  First, § 2782.8 only applied to a "public agency" and second, while it attempted to make indemnity clauses against a public agency unenforceable, it broadly excluded "claims that arise out of, pertain to, or relate to the negligence" of the design professional.  Sadly, almost every lawsuit or demand letter involves at least an allegation or a "claim" of negligence against the design professionals, therefore, § 2782.8 provides little more than a fig leaf of protection.
In 2016, various design professional organizations, including the AIA, sought to amend § 2782.8.  SB 885 was introduced January 19, 2016 with the purpose to create protections for design professionals for both public and private contracts.  SB 885 was much needed, but would have been only a modest reform.  The Bill initially enjoyed widespread support in the State Senate until the League of California Cities and other public entity advocacy groups became involved and the support evaporated; its author ultimately pulled SB 885 and it quietly died in the summer of 2016.
As part of the recent passage of SB 1 (the historic $52 billion gas tax transportation plan), Senator Anthony Cannella (R – Ceres) tied SB 496 to SB 1; indeed, SB 1 could only become "operative" if SB 496 was also enacted.  As originally entitled, SB 496 dealt with state regulatory boards until wholesale revisions surreptitiously gutted SB 496 and substituted changes to the indemnity law of Civil Code § 2782.8.  SB 496 went directly from the Senate floor to the Assembly floor in a very unusual fashion without any committee hearings, despite significant opposition.
Unapologetically, SB 496 was part of a sausage-making package deal to secure passage of the gas tax and regardless of your politics or the propriety of $1 billion in  legislative pork ($500 million of which went to Senator Cannella's District) and vote trading, it is of substantial benefit to design professionals.  Senator Cannella was the only Republican to vote for the gas tax and it should be noted that Senator Cannella is a civil engineer.
SB 496 amended Civil Code § 2782.8 to state that all provisions, contracts and amendments thereto with design professionals entered into on or after January 1, 2018, that purport to indemnify, including the duty and cost to defend "are unenforceable, except to the extent the claims against [the design professional] arise out of, pertain to, or relate to the negligence, recklessness or willful misconduct of the design professional.  In no event shall the cost to defend . . . exceed the design professional's proportionate percentage of fault."  In some very confusing language, likely drafted in secret and in haste, the new statute goes on to state that "in the event one or more defendants is unable to pay its share of defense costs due to bankruptcy or dissolution of the business, the design professional shall meet and confer with other parties regarding unpaid defense costs."  The obvious purpose of this clause is to ameliorate the harsh impact of foisting financial defense fee liability on solvent parties where others have long since gone out of business.  This is a laudable goal, but what it will mean in real life, given the vague language of the statute, remains to be seen.
The provisions of § 2782.8 under the new amendments will not apply to any contract for design professional services where there is a "project-specific general liability policy [that] insures all project participants for general liability exposures . . . and also covers all design professionals."  Pay attention to the fact that the statute requires the project-specific policy to insure all of the participants.  If, for example, the geotechnical engineer is not covered, then possibly this exclusion would not apply.  The amendment to § 2782.8 provides the statute does not apply to a design professional who is a party to a written design-build joint venture agreement.  This, too, is a bit vague, but it seems to mean that the design professional must actually be one of the joint venture parties, not merely a consultant underneath a joint venture contractor.
Finally, the statute has been changed slightly with regard to public entities.  Both the old and the new provisions of § 2782.8 excluded contracts with the State of California.   Critically, the old statute applied only to a "public agency," whereas the amended statute will apply to both private or public entities, but does not "include any agency of the state."
Setting aside the tawdry politics and vote trading, the benefits of the new statute are obvious.  Although the amendments do not outlaw duty to defend clauses altogether nor explicitly forbid an immediate duty to defend, SB 496 is a serious, substantive step in the right direction to protect design professionals.
Questions / Comments? Feel free to reach out to me: john@sims-law.net
[1] Crawford v. Weather Shield Mfg., Inc. (2008) 44 Cal.4th 541 and UDC-Universal Development, L.P. v. CH2M Hill (2010) 181 Cal.App.4th 10