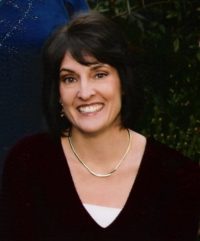 What inspired you to become an architect?
by Ida Clair, AIA
AIACV Director 2016-2018
What inspired you to become an architect? Inspiration comes from many sources, but for a child, inspiration comes from experiences that leave a lasting impression.  For me, I knew I wanted to become an architect at a very young age.  There were clues:  the homemade Barbie doll house I made from cardboard boxes covered in fabric, the doll furniture I made from the detritus of mid-afternoon snacks, and the shelters I made indoors from blankets and furniture.  That I would eventually study architecture may have seemed obvious to my parents, but the experience that had the most significant impact on my career choice was traveling to Italy with my family.
I was fortunate to be the daughter of two Italian immigrants, so quite a few of my summers were spent visiting my grandparents and relatives in Italy.  In each of the villages my parents once called home were winding cobblestone streets lined with rows of compact houses with vibrantly-colored facades, each unique and brimming with character.  I felt I was in wonderland, because this colorful architectural landscape was so different from the San Joaquin Valley ranch house that I called home. I did not need to leave the villages for cities such as Rome and Venice to feel inspired.
Traveling to Italy is a tradition that I continued with my own family, and each trip afforded an opportunity to be re-inspired.  My goal was to make the architectural experience alive for my children, perhaps so that they could better understand why I had such a passion for the profession. In preparation for each trip we visited our local library to find books filled with pictures of the places we had planned to see.  We talked about the feeling of falling backward when climbing the Tower of Pisa, of checking the weather so that we could see rain fall through the oculus of the Pantheon, and of mapping out a different path from the train station to Saint Mark's Square for each day in Venice.  The preparation taken before each trip was worthwhile, as my children left home in anticipation of the next architectural adventure, and living the architectural experience made each trip more memorable than the last.
Summer is upon us, and travel is a great way to inspire the next generation of architects.  When we are so busy with work it is easy to put off a great adventure until next year, convincing ourselves that the expense is too great, and that our children will appreciate the trip a little more if they were just another year older.  In reality, and if we plan carefully, there is incredible value in seeing the wonder in the eyes of a child as they take in the sights and sounds of a world so unlike the one in which we live.  Maybe, just maybe, an architect will be born from the adventure.  At a minimum, this summer's great adventure has the opportunity to create memories that last a lifetime with our family, and to renew our architectural spirit so that we come back home happily exhausted and revitalized with inspiration.