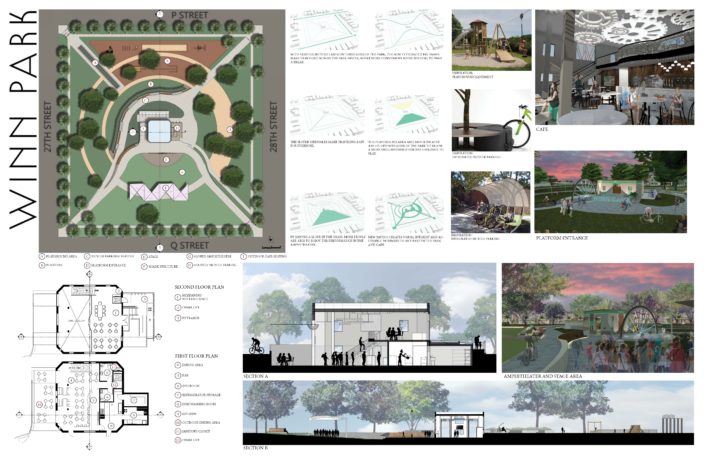 Winn Park Competition Award Recipients Announced!
Late last week the Winn Park jury selected a Grand Prize winner, and also bestowed two honorable mention awards for the Emerging Professionals Winn Park Competition.
See below for winners and entries. Entry boards will be displayed in the Chapter Gallery during Experience Architecture and also at the Design Awards Presentation & 75th Gala Celebration scheduled the evening of Saturday, September 23rd at Lincoln Plaza.
Congratulations to our winners, and our sincere thanks to everyone who participated!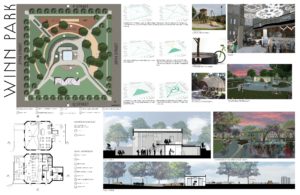 GRAND PRIZE:  "Albert Winn Park"   (Narrative)
Amanda Menschel, Assoc. AIA, Arturo Ruiz-Martell, Spencer Binkerd and Lisa May of BCA Architects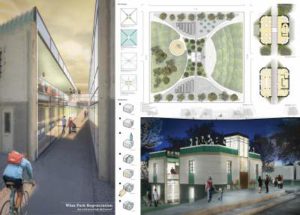 HONORABLE MENTION: "Winn Park Regeneration: An Extroverted Introvert"   (Narrative)
Team: Sugra Panvelwala, Assoc. AIA and Peter McBride, AIA of Arch|Nexus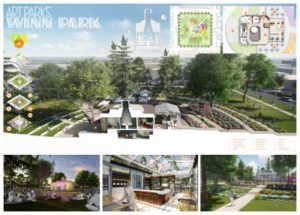 HONORABLE MENTION: "Art Parks: Winn Park"   (Narrative)
Team: Kevin Young, Assoc. AIA, Dan Penick, Assoc. AIA, Megan Scott and Jiaja Feng of DGA and Williams + Paddon
Entries: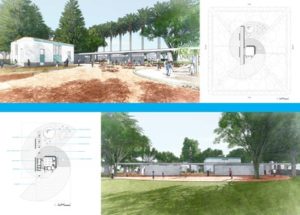 "Golden Accord"   (Narrative)
Team: Nick Shanks of HR Group Architects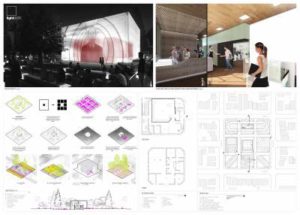 "lightBOX"   (Narrative)
Team: Julia Wong, Assoc. AIA and Gary Lewis, Assoc. AIA of RE group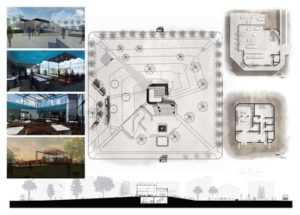 "The Dispatch"    (Narrative)
Team: Thomas Battis, Assoc. AIA, Paul Harding, Assoc. AIA, Katie Marcyan, Assoc. AIA, and Alia Vera, Assoc. AIA of Boulder Associates Architects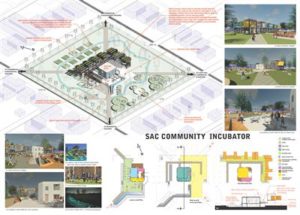 "Sac Community Incubator"   (Narrative)
Team: May Lin Chang, AIA of HGA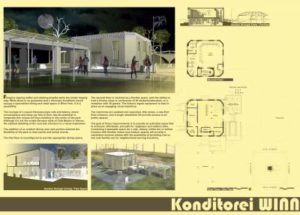 "Konditorei Winn"    (Narrative)
Team: Ian Merker, AIA of Rainforth Grau Architects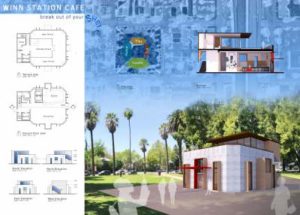 "Winn Station Cafe"   (Narrative)
Team: Yevgenia Watts, Assoc. AIA and Irina Bergman of Comstock Johnson Architects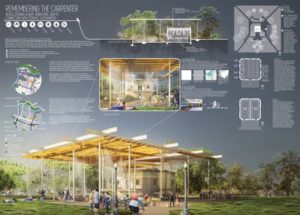 "Remembering the Carpenter – Rediscovering Albert Winn Park, and Its Connection with Central Sacramento"    (Narrative)
Team: Jake Elliott, Assoc. AIA of Lionakis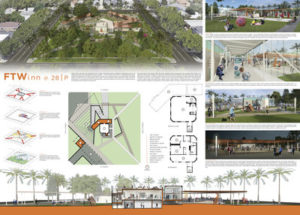 "FTWinn @ 28 | P"   (Narrative)
Team: Garrett Sweeden, Assoc. AIA and Jeffrey Yip, Assoc. AIA of Dreyfuss + Blackford Architecture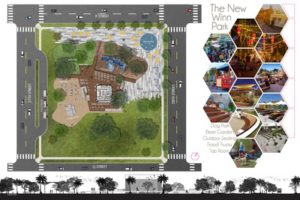 "The New Winn Park"   (Narrative)
Team: Matthew Harris, Assoc. AIA, Angelo Freeman, Jacob Van Essen, Amber Whitmer, Assoc. AIA, Winston Van of Lionakis